Extra Table Properties
| | |
| --- | --- |
| table-width | 10% |
| column-widths | 80%,20% |
| hide-border | true |
---

Livesearch

| | |
| --- | --- |
| spaceKey | PAsup |
| placeholder | Enter your search criteria. |
 Varies by program
Accommodations are provided for students either through a form or test assignment.
Form-controlled
A separate form controls each accommodation; therefore, students assigned the same accommodation receive different forms.
If a student test assignment includes a form-based accommodation, PearsonAccessnext makes the form available to that test during session preparation.
You cannot update an accommodation assignment when a student test session has started and/or the student has started testing.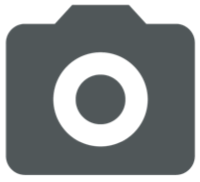 Image Removed
Test assignment-controlled
Each accommodation has the same form, but specific values are passed to TestNav to turn the accommodations on or off (or to make a one or more available to a student test).
If selected for a student test, accommodations appear to a student upon sign in.
Form-Controlled Core

 Fields
Attribute Code

PearsonAccess

next

Value

pnpSignLanguage

ASL

pnpClosedCaptioning

CC

pnpScreenReader

SR

pnpScreenReaderNoTools

AT

pnpTextToSpeech

TTS

pnpTextToSpeechDelivery

TTS

pnpTextToSpeechTranslation

STTS

pnpAlternateLanguage

S

pnpBraille

SR

 pnpAlternateMousePointer

N/A
Student Test Assignment-Controlled 

Core Fields

Attribute Code
pnpAdditionalTestingTime
pnpAnswerMasking
pnpColorContrast
pnpLineReader
pnpMagnifierTool
pnpMagnificationPercentage
pnpLanguageOfInterface
pnpSpellCheck
pnpKeyWordTranslation

pnpCalculator

pnpExtensions
To view the student's test assignment-controlled accommodation:
From Testing, select Students in Sessions.
Click Add a Session.
Find and select your session. Click Add Selected. 

Click on the information icon 

 next to the student test.

Click Student Tests. View all accommodations and accessibility features associated with that student test.