Delete and Restore User Accounts
You can delete an account when it is no longer needed. For example, you may delete a user's account if he or she leaves your organization or his or her role changes within the organization. This varies by program and organization.
---
Step-by-Step
From Setup, select Users.

Type the user's name into the search field, and click Search.

Click the checkmark next to the user.

Click Select Tasks, select Delete / Restore Users, and click Start.

Click the checkbox next to the user to confirm the selection.

Click Delete / Restore.
---
Effects
After you delete a user account, that user cannot log into the system.
---
What's Next? (Optional)
To find a user to restore, select Deleted from the Account Status filter.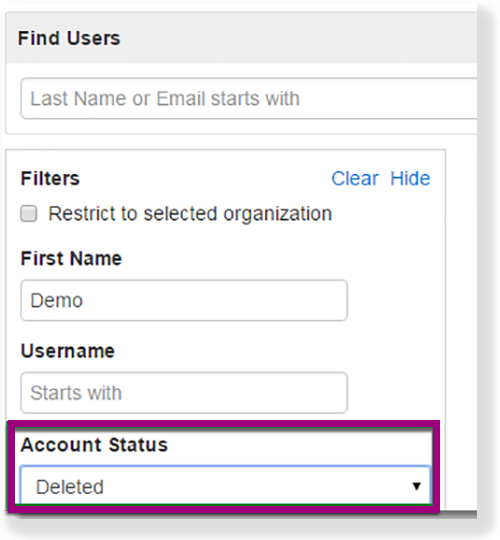 ---