Versions Compared
Key
This line was added.

This line was removed.

Formatting was changed.
---

Image Removed         
Pearson provides you ample support to guide you through all aspects of your online testing administration.
For a general overview of TestNav features, see Current Capabilities.
Beginning with system and ProctorCache requirements, the pages in the left sidebar are organized by tasks. The Setup an Support section includes important information on setting up your test environment, administering the test, and also troubleshooting.
You can also find Pearson Technical Bulletins and, below, information on recent updates to TestNav documentation.
Tip
See Error Codes for a list of TestNav error messages and helpful information.
Recently Updated
January 15, 2015

Updated:

December 19, 2014

Added:

Updated:

December 11, 2014

Removed unused error code

Updated error codes 9079 and 9081

Added error codes

9076, 9077, and 9078 to support upcoming TestNav 8.2 release

November 20, 2014

November 6, 2014

Added instructions for iPad - Turn Off Auto-Correction/Predictive Text

Added new error codes

Removed Linux from support pages

November 4, 2014

Added technical bulletin - TestNav 8, SystemCheck for TestNav 8, and Safari

October 31, 2014

Added technical bulletin - Chrome OS 38 and Issue Resolution

Added Error Code link on home page

October 28, 2014

Added support for iOS 8

October 24, 2014

Added *.pearsontestcontent.com to the Firewall/Proxy Servers/Content Filtering section of TestNav 8.1 System Requirements

Added support for Java 1.8 to TestNav 8 System Requirements

Added ProctorCache download link for Windows and Mac

Added End-of-Support section on requirements pages

September 2, 2014

Added error codes

January 17, 2014

Removed unneeded URL filtering entries
Info
Image Removed

Image Removed

Image Removed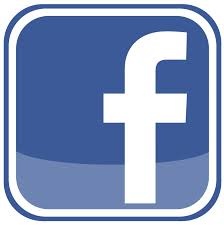 Image Added    
Note
| | |
| --- | --- |
| title | COVID 19 - INSTRUCTIONS FOR PARENTS OF VIRTUAL LEARNERS |
If your child's school directs you to do so, click the link below to install TestNav on your home computer or device.
TestNav 8 Online Support provides system requirements, instructions for setup, troubleshooting steps, and information on features and demos.
The Getting Started checklist below outlines the high-level process for setting up your TestNav testing environment. Click the links within the steps for detailed instructions. You can also download a printable PDF of this page by clicking Tools > Export to PDF. 
The user guide was created for online use. For the best reading experience and the most up-to-date information, we recommend using the online version.
 
Include Page
| | |
| --- | --- |
| | IR:_TN_SRFandLogs_ErrorCodeNote |
| | IR:_TN_SRFandLogs_ErrorCodeNote |
Getting Started
Review TestNav System Requirements and firewall/port settings for testing devices. 

If using ProctorCache, review ProctorCache System Requirements, and then install ProctorCache on designated proctor caching computers.

Pre-cache test content through your assessment management system. Your program should provide instructions for pre-caching test content.

Complete infrastructure trial in each testing lab using a practice test. Your program should provide instructions for setting up a practice test through your assessment management system.
---
Include Page
PAsup

IR

:_copyright_notice

PAsup

IR

:_copyright_notice